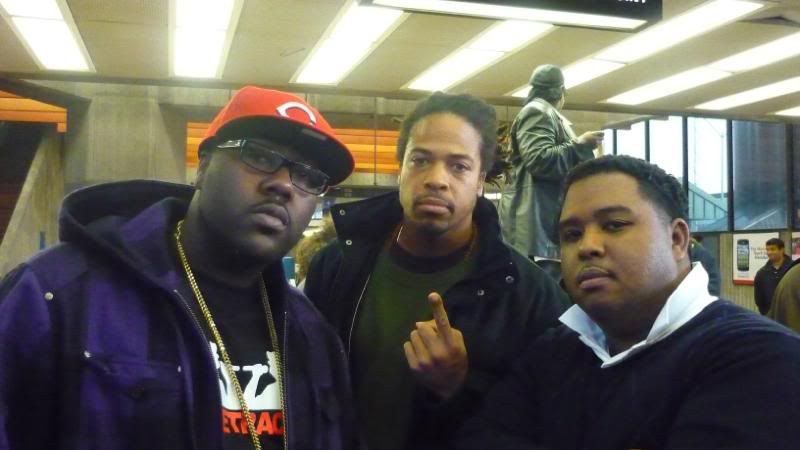 Mistah F.A.B., Zion, Me
Today was an eventful day in the Oakland for real. I was able to make it out to the protest at the Fruitvale Bart Station for Police violence victim Oscar Grant. It was great to see so much of the community out in force. One of the best things about the Bay is the community mindedness that is bred here. Don't forget- Oakland is the home of huey P. Newton and the Black Panther Party. Activism is nothing new in the 'Town.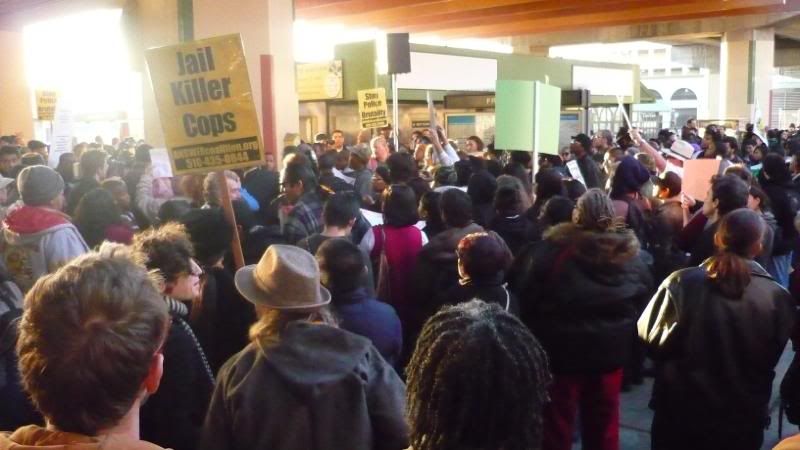 Much of the Bay's music and performing arts community showed up, Including Mistah F.A.B., Zion of Zion I, Kev Choice, Casual, The Attic, Ill-Literacy, DJ Sake One, League 510, Davey D, and many, many more. Mistah F.A.B. and Zion had some insightful things to say to the crowd. It was good to see so many folks. Too bad it wasn't under better circumstances.
The rally at the BART Station was a peaceful one. However, this was not completely the case in Downtown Oakland...
After the rally, I went to meet 1 O.A.K. for a studio session in Downtown. the story was different out there.
Full Riot Gear.
Police Helicopters.
Angry Protesters.
Apparently, we went into the studio right before the jump off. I kept getting hella texts from concerned folks, so I decided to check on my car... apparently, every car windshield was smashed in EXCEPT mine. It feels good to be blessed. As we left the spot, the streets looked like a scene straight out of
28 Days Later
or some other post-apocalyptic movie.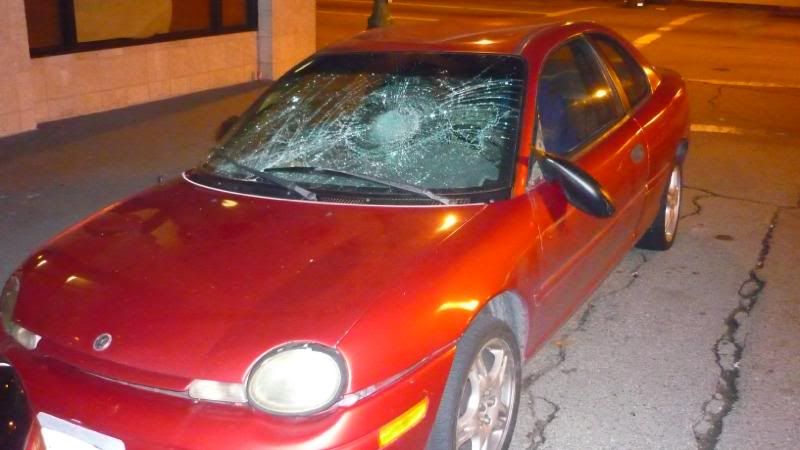 Its too bad that a few suckas decided to ruin this for everyone, once again diverting attention from the real issue of Oscar Grant, and refocusing them on how "it goes down in tha 'Town". Its crazy because there is far less footage of the peaceful rally than there is of the street violence. WTF?
Oh well.
As Downtown Oakland blew up, 1 O.A.K. and I recorded a Fresh new banger called "An Inconvenient Love Affair" for his upcoming project.
Heat.
-Track