I spent this past weekend in NY for the Fool's Gold Holiday Party and had a blast. I got a chance to hit up Santo's Party House for Q-Tip, Rich Medina and Vashtie's weekly, A-Trak and Kid Sister's holiday shindig, and The Rub's Anniversary Warehouse Party. The weekend was dope. I saw snow in a urban setting for the first time.
Everything was great except for JFK and the flight back to SF. A Nightmare. When it comes to aesthetic appeal, functional layout, communication infrastructure, and overall expericence, JFK Airport gets one large, massive, unavoidable, overdue FAIL.
Here are pictures of ME.
And some other people, of course.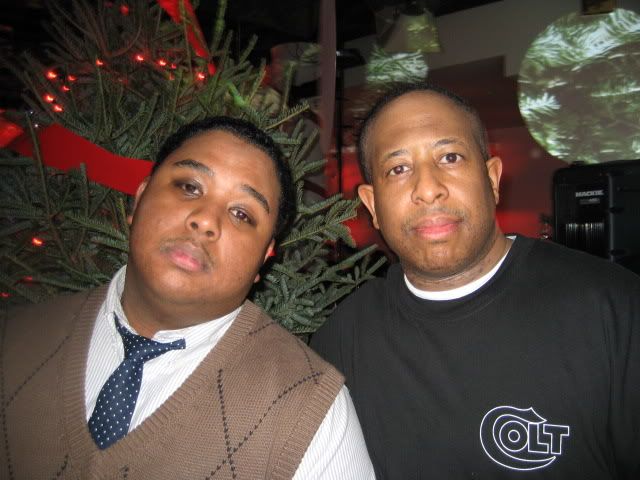 Star struck with Primo.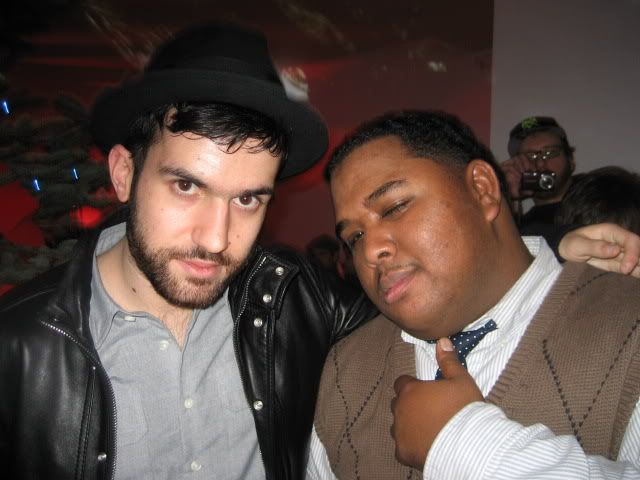 A-Trakademicks.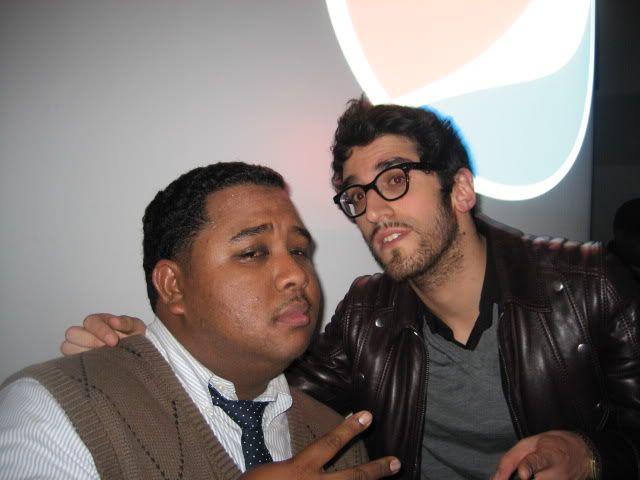 Dave 1 of Chromeo.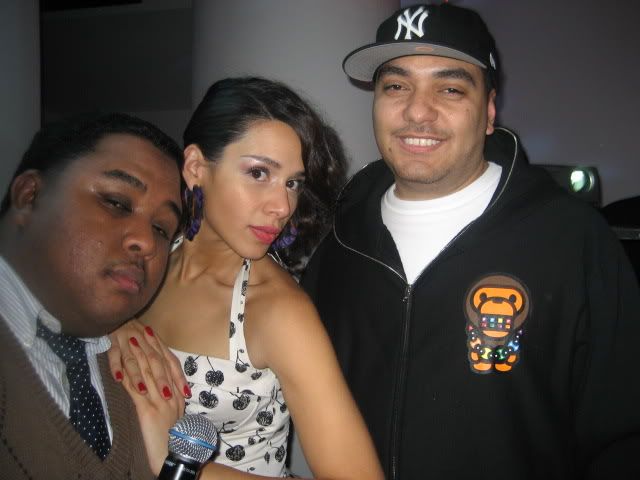 Kid Sister, Cipha Sounds.
Kid Sister.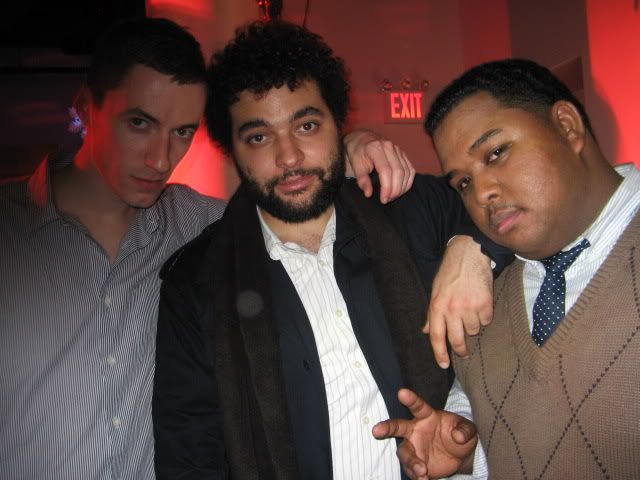 Benji B, Blu Jemz.
Blu Jemz and DJ Tap.10.
Dust La Rock.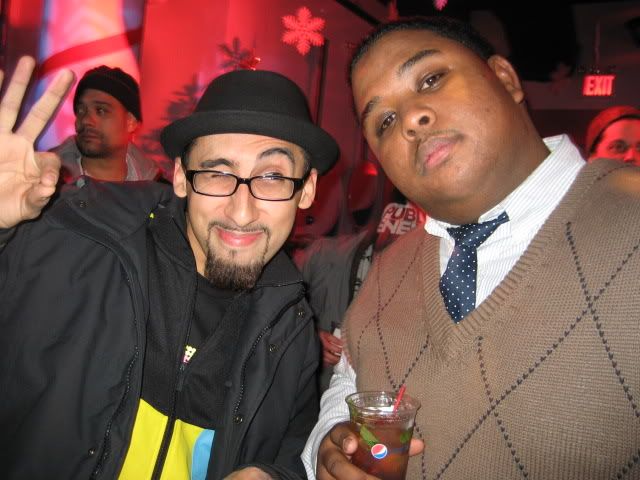 DJ Morsy.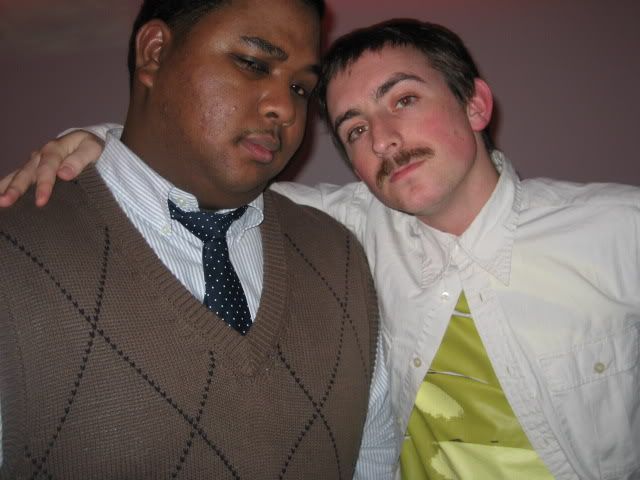 Sammy Bananas.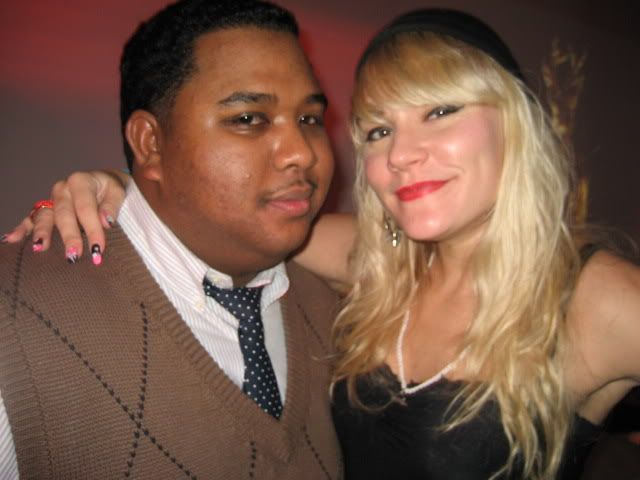 Roxy Cottontail.
Nick Catchdubs.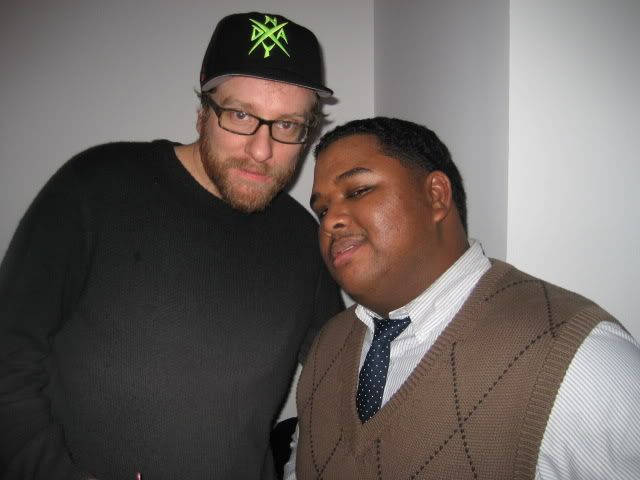 DJ Booth of Jokers of the Scene.
DJ Ayres.
DJ Eleven.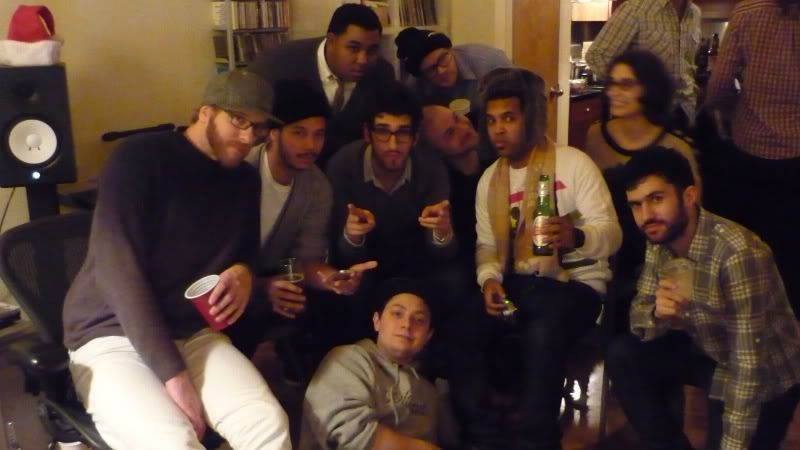 DJ Booth (JOTS), J2K (Flosstradamus), Trackademicks (ME!), Dave 1 (Chromeo), Nick Catchdubs, Dust La Rock, XXXChange, Pase Rock, A-Trak.
Also, here are some other pictures of the
Fool's Gold Holiday Party
...
Oh Yeah... and FRIDAY is my birthday!!! More about that as the week goes on...