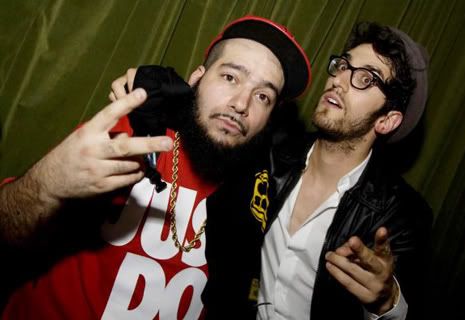 Honor(able) Disclaimer: Saying that you're supporting Trackademicks by drinking Bacardi is a weak excuse if you're underage!
From the desktop of A-Trak:
I'm surprised we didn't do this earlier! Chromeo is my brother with our childhood friend, Fool's Gold is my label… It's only natural to get Fool's Gold producers to remix Chromeo. Yet it took Bacardi to make it happen. Bacardi's B-Live program brings you these funkier-than-thou remixes of the slick album closer "100%." You all know Treasure Fingers from his infectious two-stepper 'Cross The Dancefloor' and multiple remixes as of late. If you're up on your new releases you probably heard Nacho Lovers' inaugural and timeless single "Acid Life." And to flip things a little we recruited Bay Area rapper-slash-producer Trackademicks, whose single "Enjoy What You Do" is just about to drop! Start downloading…NOW.
Chromeo "100% (Treasure Fingers B-Live Pemberton Mix)"
Chromeo "100% (Nacho Lovers B-Live Pemberton Mix)"
Chromeo "100% (Trackademicks B-Live Pemberton Mix)"