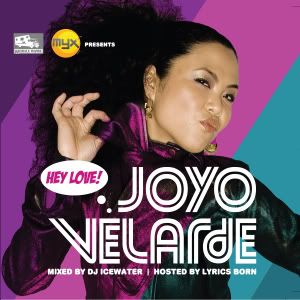 For those of you that are up on Lyrics Born, odds are that you already know about Joyo Velarde. Ever since she dropped her first single "Sweet Angels", a few years back, I have been patiently waiting to hear a full-length project. Well now, that time is almost here! Quannum Projects will be dropping her debut album February of next year.
Luckily, yall don't have to wait that long because you can get Joyo's "Hey Luv" Mixtape
HERE
.
And just to wet your appetite, here's the link to my contribution on the mixtape... Had take it back on 'em!
Certain Special Way feat. Trackademicks (Trackademicks Remix).mp3