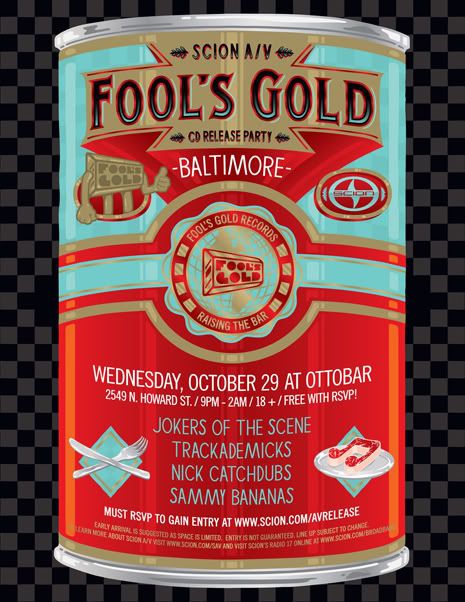 Tonight the Fool's Gold crew and I are hitting Baltimore upside the head with some fresh dope... no pun intended! If you are in the area, make sure to come out... this will also be dj
Nick Catchdubs
Bmore debute!!!
Just in case yall forgot... in true diplomatic fashion, I'm a bring it back to the days of the
Spring Progress Report
slide yall some "Bay-More" Slap featuring Oakland rap giant L-Deez... This is the ORIGINAL VERSION of the song on
Cosmo Baker & DJ Ayres' Scion CD Sampler V. 15
Trackademicks- "BayCatsDoDatHyphy" feat. L-Deez.mp3
Peace!