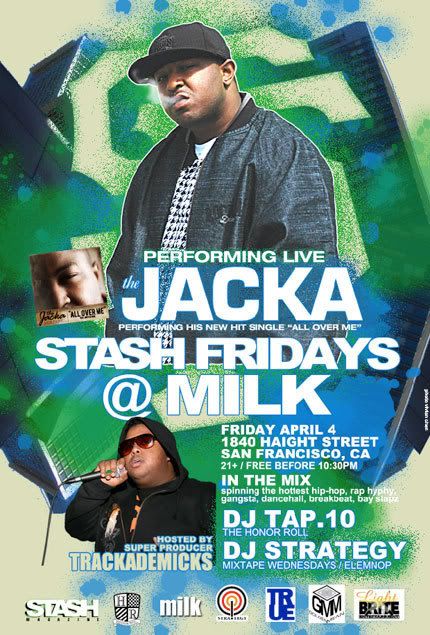 Bay Area Stand Up!!!
This Friday night, The Jacka will be performing live at the our monthly party in conjunction with Stash Magazine.
I've been a fan of the Jack since his self-titled debut... So much that I included a remix of his "From the Bay" on my first [Re]Mixtape. Peep the "Mobb-centric who's who" roll call of Bay Area Rappers as the third verse.
The Jacka- From The Bay (Trackademicks Remix) mp3