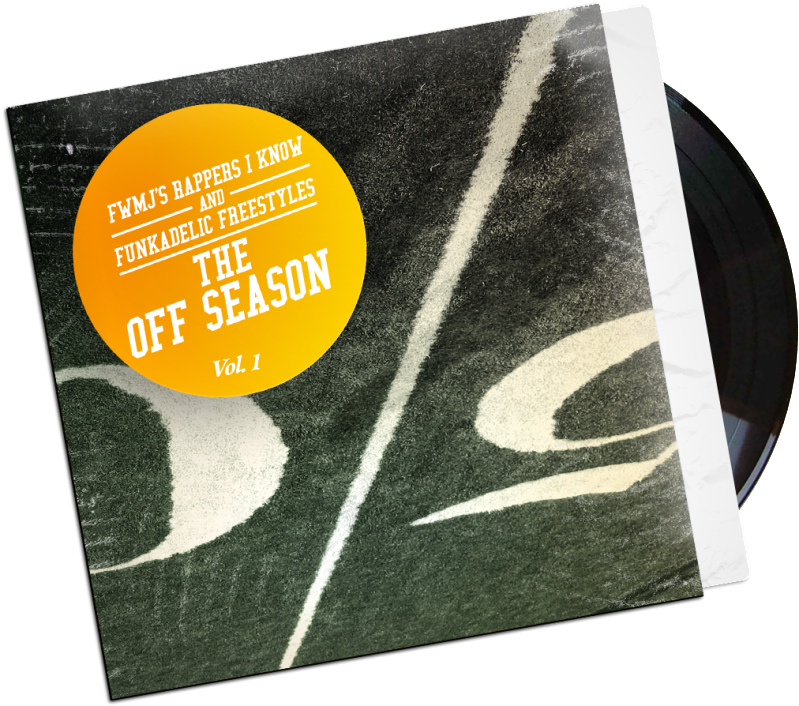 Check out this brand new mixtape from
FWMJ's Rappers I Know
and Funkadelic Freestyles, Mixtape Volume I: T
he Off Season
.
They are definitely showing the Honor Roll some love, with Tracks from Spank Pops, 1 O.A.K., and yours truly!
Tracklist
1. Soulful! "Intro"
2. Danny Brown "That's Just The Way It Goes"
3. jben.ok x Dela "Introductions"
4. Senor Kaos x DJ Spinna "Summer Madness (ATL Remix)"
5. Che Grand "Life's Grand" featuring Nicky
6. Spank Pops "Beautiful Noise"
7. K-Beta "Summershine" featuring Shydi
8. Akrobatik & Mr. Lif "Beast Mode"
9. Nicole Hurst "When You're Gone"
10. the OTHERSIDE "Ms. Cloud 9″
11. Finale "Agony" produced by nick tha 1da
12. Truthlive "80's Baby"
13.
1.O.A.K. "The Lovecats"
14. Oddisee "We On To Something"
15. jben.ok x Knowledge "The Newest Addition"
16. Trackademicks "Nothin' On Me"
17. Lyriciss & Pro'Verb "What You Mad For" produced by Soulful!
18. Houston Rock Its "The Beast"
19. X.O. "All Around The World" produced by Team Demolition
20. Kay "Sloboogie" featuring Franchelle
21. Scanz "Vibrations"
22. Kokayi "Prayer"
23. jben.ok x Chris "Daddy" Dave "Outro"
Get It
HERE
!