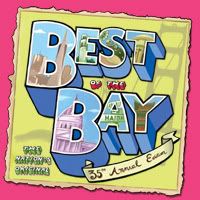 SFBG Best of the Bay Issue 2009
So just about an hour ago I was walking down the street with the folks in Korea Town in LA when I decided to check my twitter. I had a reply from the homie Ant sayin' "congrats". I asked him to clarify and...
BAM
!!!
SFBG Best of the Bay 2009 Readers Poll Winners:
Best Hip Hop Act
Trackademicks
Thanks for all the readers who voted for your boy!!!