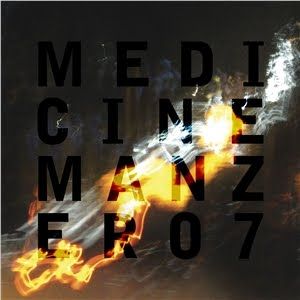 I've come to learn that it's extremely funny how things work out. The universe tends to foreshadow happenings in ways that you may just miss them if you're not paying attention.
Back in '05, Tap and went to London and got a chance to kick it out there for a brief stint. During that time, we got a chance to connect with
Eska
. At the time she was really making a lot of noise in London. Just in case you're unfamilar, her voice is the $h!t. Since that time, she's gone on to work with one of my favorites,
Matthew Herbert
. Wow.
When I got commissioned to remix Zero 7's upcoming single, I was speechless. I've been a fan for a minute. I remember hearing Bugz in the Attic flip
"Distractions"
... Sia's voice was amazing. I had the pleasure of catching them at the Hollywood Bowl along with Matthew Herbert and Gotan Project. That show was off the hook.
So when I got the parts for "Medicine Man", I heard a familiar voice on the track. It turned out that Eska was the featured vocalist. It also turns out that she is on more that a few songs on the album. After meeting her, we never got the chance to do any music, so this remix kind of brings everything full circle.
Enjoy!
Available NOW in the UK Exclusively!!!
Zero 7 "Medicine Man" (Remixes) - EP
iTunes UK