Me and DJ Q-Bert
Last week was a grrreat week for me in terms of Bay Area Radio. Wednesday I got a chance to sit with
Matthew Africa
at UC Berkeley's KALX for his weekly show. And yes, it was actually my first time there. Hard to believe, I know.
On Thursday I had an My second interview with
Hardknock
Radio over at KPFA in Berkeley. The last time I was on the show, Lyrics Born heard me mention his wife, Joyo Velarde, in a list of folks I wanted to work with... Needless to say, you can all see how well that went!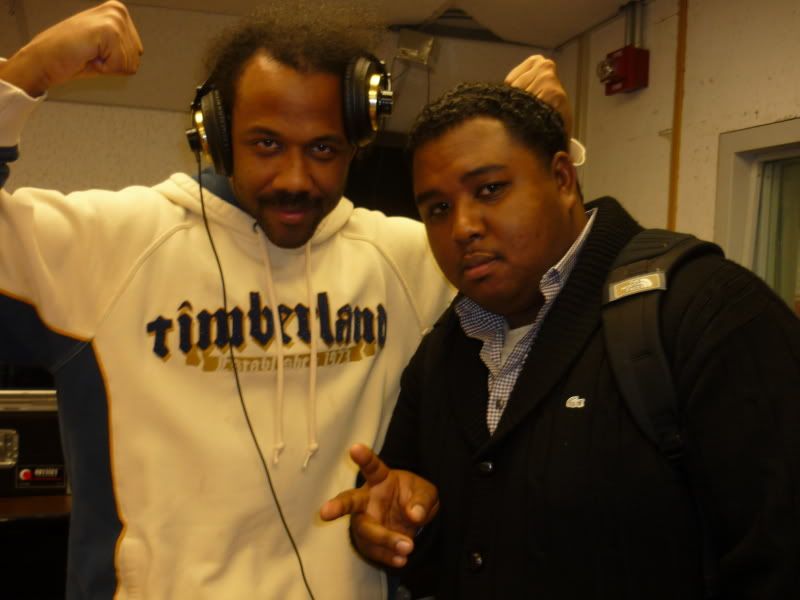 Me and Kevvy Kev
Finally, this past Sunday, I made my debut on The Drum (yes, the world's longest running hip-hop show) with
Kevvy Kev
on KZSU Stanford. The crazy thing is that this man was doing this show before I even made it to kindergarten... If that isn't enough, a true hip-hop legend stepped into the studio as I finished my interview- DJ Q-Bert. I had never met him, but felt TRULY Honored. It wouldn't be too far to say that he is a god among men when it comes to this art of hip-hop music.
it's crazy that I'm doing all these radio shows now, considering that college radio was one of the biggest influences on me back during high school. I used to listen to this stations religiously. I'm glad to see it all still going down as strong as it is.